Due to increasing travel restrictions, we have determined that this will be an ONLINE event. You may register now for the event and we will promptly communicate updates to the programme.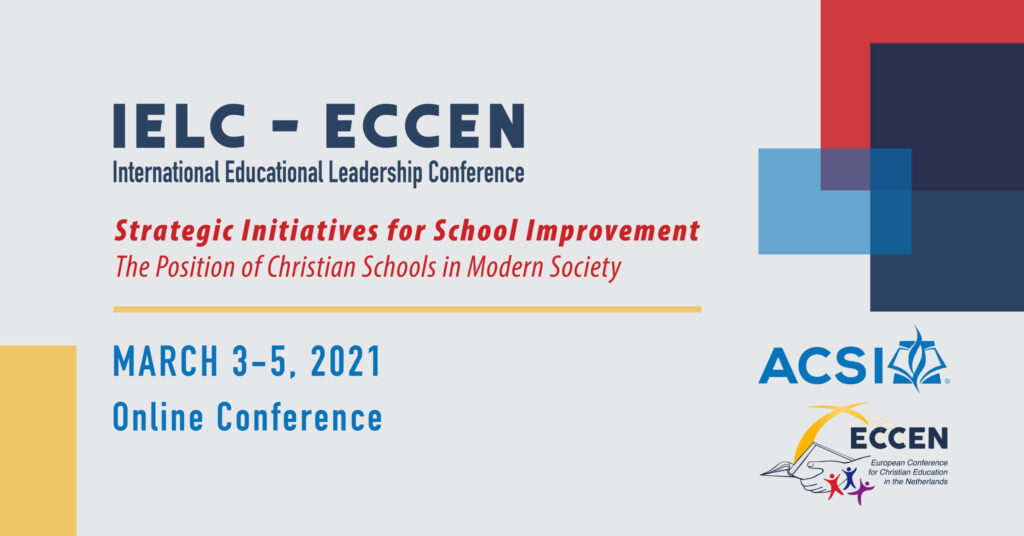 Conference Theme: "Strategic Initiatives for School Improvement"
How can Christian school leaders deepen a commitment to and a strategy for school improvement in their leadership team? How can we work together to create a community where schools can engage in self-assessment, define strategic goals and contribute to strategic development in partnership with other schools as they implement a Christian vision of education?
Sub-theme: "The Position of Christian Schools in Modern Society"
What is our calling as Christian school leaders in modern society? How can we increase our relevance and act more strategically to benefit both our schools and our pupils? If the modern world is all about connection, how do we get connected and stay connected? What communication methods do we use? What language is appropriate? When should we speak and when should we listen? How do the principles of wisdom apply to our culture? If you are asking these questions, so are many others.
Conference goal
Our aim at this conference is to learn from each other as well as our speakers who are Christian leaders and influencers from different branches of our society and media. The conference will feature varied experiences from across Europe and in that spirit we extend a warm welcome to all our international guests. The main purpose is that we go home encouraged, in connection with God, ourselves, our schools, our politicians, our media, our society. The conference is also an opportunity to meet, encourage and empower each other. We hope to meet you all online! You are most welcome!
Read more
www.eccen.eu or www.acsieurope.org
Register now!
Registration Link (deadline: March 1, 2021)
About ECCEN
ECCEN (European Conference for Christian Education in the Netherlands) organises conferences for school leaders and teachers in Christian Schools across Europe, drawing together different cultures, nationalities and professions within Christian education. ECCEN conferences are organised by VGS, Driestar Christian University and the Jacobus Fruytier Scholengemeenschap.